In the new publication of PLUS journal, the management team of UCS represented by Alexandra Borsuk, Vice-President, Strategic business development and Marketing, and Alexander Kuznetsov, Deputy General Manager, Chief Operating Officer, are speaking about the impact of COVID-19 on the acquiring business in Russia and worldwide.
PLUS: What kind of challenges did UCS face during the pandemic? How do you manage to maintain the continuity of the business processes of the Company?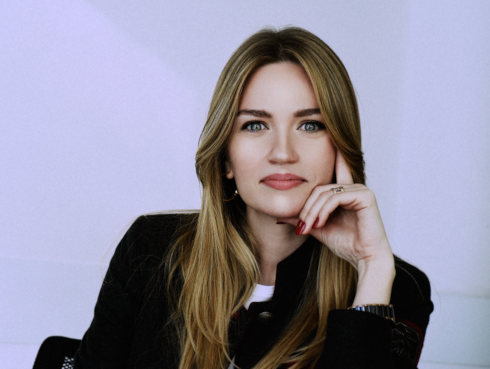 A. Borsuk: I would say that there were some key priorities during the period of this unprecedented disruption to our lives and business in general. Our top priority was that of the health of our employees, partners and clients. We quickly moved to home working for as many employees as possible and for those needing to work in the office new safety and hygiene regimes were introduced such as wearing of masks, taking temperatures, providing more space between desks and of course constant cleaning and disinfection of all areas in the office. We ensured all vital business was undertaken remotely through telephone or video conference to remove the need for visitors to our offices. All services of our Company on acquiring and processing continue working with no disruption (including card authorization, clearing, reporting, card personalization services, etc). It is very important for us to remain the trusted Partner for our clients in any circumstances. Continuity of services for business is a top priority of our Company.
We aim to respond fast to all the changes in the market. For example, we quickly provide merchants with mobile POS to allow them to offer delivery services e.g. restaurants or retailers that never had such business model until now. We also clean our POS-terminals more careful now to meet all the requirements of the sanitary regulations. For more than 27 years in Russia UCS experienced many critical situations on the payment technology market. Our strong experience helps us to assess the situation rationally and take timely decisions.
PLUS: Have there been any changes in the relationships between the acquiring processes participants? What acquiring business models will be feasible in the near future?
A. Borsuk: A crisis or any other difficulties is always a real test of the business partners' strength. We treat our clients precisely as a reliable Business Partner, providing help and assistance in both good and difficult times. Many enterprises temporarily suspended or limited their activities in connection with the pandemic measures, and bear significant losses. We understand that closing a business during the pandemic will have dramatic consequences for the circulation of customer funds and their profitability indicators, which in some cases may lead to an entire activity suspend. UCS provided a support to such kind of clients by the additional commission withdraw during the temporary business closure. The most affected businesses, such as airlines, those within the travel industry and hotels, were not all well prepared to manage risks connected to the grown number of previously acquired service cancellations. Our company also supports this group of clients, advises on risk issues, helps to find a compromise with cardholders on refund operations, and continues to be available for its clients to provide an instant solution.
The most immediate change that was seen was a large reduction in businesses wanting to accept cash and to switch to card acceptance as a measure to reduce direct contact with the physical cash that will have been handled by many people. More noticeable was the switch to payment through mobile devices through Apple/ Google/ Samsung Pay etc. or the increased use of Contactless functionality. Growing use of payments through applications, especially for transport field and food delivery – here the card details are preloaded in the Application to avoid any payment transaction at the time of journey or delivery.
During the isolation period there had been a substantial rise in ordering and paying for goods through the internet. This was already a growth area but even more noticeable in these days.
Over the past 2 months, the Internet transaction landscape has changed. During the first few weeks after the remote mode of operation was introduced, there was a booming demand for electronics and gadgets. However, at the moment it switched to a more generic consumption, mainly related to basic necessary goods. Remarkable changes took place in the E-commerce acquiring sector within a couple of months of 2020. The average transaction value of a UCS client in the E-commerce increased by 121% compared to 2019, while the Merchant Acquiring decreased by 49%.
Legislative bodies keep providing a significant support to the merchants engaged in the grocery retail, pharmacy, medical supplies, and consumer goods production & sale. They made a decision to limit the acquiring fee (commission applied to online purchases as well as some segments in trade acquiring) and set it to a maximum of 1%. UCS ensured that this requirement was met on time.
The merchants are working remotely now, and it is important for them to have all necessary business management tools on hand. One of the benefits for merchants in using card acceptance through UCS is that transactions are readily available through our on-line Merchant Portal which allows for faster and easier reconciliation of transactions.
Looking at future developments we would expect that more Supermarkets will embrace self-checkout technology to avoid cashiers and shoppers having to interact. These of course would certainly facilitate the removable of cash in businesses. In the not too distant future we may see a growth shopping with no checkout at all – this is/ has been trialed by several technology led retailers and focuses on the power of smart phone technology and facial recognition and remote product identification.
PLUS: Should we expect changes in the acquiring business structure and economics due to the coronavirus crisis?
A. Borsuk: There is always good evolution in the payments industry but in these times we will probably see this accelerate. Despite the temporary closure of many retail business segments representatives and service sectors, the market adapted very quickly, new customer service formats began to appear, for example, contactless delivery, ordering from local stores and restaurants with QR code/link payment options and online tips. In other words, the business migrated to the Internet and this trend will not stop with the end of the pandemic. It is expected that the E-commerce acquiring will continue to grow and develop, and even those Merchants that do not have a proper website will promote and offer their goods and services on social media and accept payments online. There will surely be more businesses now wanting to accept card payments, we expect the current health and safety concerns continue and we will see changes in how acquirers provide their services to ensure this can be done safely but quickly. We will see a move towards online applications and submission of on-boarding documentation.
Also we will see the development of trend on providing the SoftPOS solution, as self-installation of the POS device for simple set ups – to avoid the need for engineer site visits. Overtime adding functionality to smart phones will make this easier for smaller businesses as only the software will need to be downloaded to the existing phone of the merchant.
PLUS: How did your clients react to the economic / financial turmoil caused by the pandemic? Have your clients migrated from the classic acquiring to the E-commerce acquiring, or have the ratio remained the same? Are there "atypical" clients who were previously alien to the acquiring?
A. Borsuk: We did not record mass migration, but there is a large number of requests from clients from different business segments asking for a quick and easy e-commerce acquiring solution that would not require any time-consuming implementation and integration. For such kind of merchants, we create a link which forwards a client to a payment page, this link can be sent directly to a client, what provides a customer friendly experience of quick and easy payment process. Also, surprisingly, as we did not expect that, we received a number of requests from merchants asking for an urgent launch of virtual gift cards within segments such as jewelry stores, perfumes and cosmetics.
PLUS: Business in what regions is currently doing better than others?
A. Borsuk: Omsk, Irkutsk, Krasnoyarsk, Chita, as well as Saratov and Voronezh are showing the best indicators as there is the highest number of newly connected to the acquiring clients as well as the overall transaction activity. Moscow and St. Petersburg has suffered the most from the temporary business closure and the latter has suffered from the lack of tourism. In St. Petersburg there is traditionally a lot of seasonal businesses connected to tourism, primarily flowing from China. This is an entire industry that has found itself in a very difficult situation, unlike businesses that have simply switched to online format, it has to shut down until the international tourism recovers.
PLUS: How will the acquiring market change (what companies (acquiring providers) will remain healthy / competitive, and which won't survive the crisis) and why?
A. Borsuk: Like all businesses at this time acquirers and payment providers have had their businesses impacted as health concerns led to the temporary closure of most businesses so transactions and processing volumes fell dramatically while fixed costs were not so easy to reduce. This means that smaller operations may have find it harder to survive will be restricted in future investments. However, in the Russian market, apart from a handful of specialist processing companies such as UCS, acquiring services are provided by banks as part of their wider services to business customers. In recent years as Interchange (the fees paid to the issuing bank by the acquirer) and the Assessment Fees (charges from payments schemes such as Mastercard, Mir and Visa) have both been dramatically increasing, whilst the competitive trend in the market as payment volumes grow and banks want to expand the services they provide to their clients has been driving down the Merchant Discount Rates (the fee the merchant pays). In such environment it is harder for the professional acquirer to give a competitive offer to the clients as they have nothing to compensate their only one acquiring service offer. To ensure strength and depth within acquiring companies and to fund future innovation such businesses would really benefit from further reform in the costs of providing current and future services. The experience of the European Union from 2015 when consumer Interchange costs were capped at 0.2% for debit and 0.3% for credit transactions has helped the whole payment ecosystem.
Generally speaking, the way in which both Regulators and Payment System organizations oversee companies in the payment sector there is very strong governance to ensure that the funds that belong to the merchant which are being processed by such companies are ring fenced to ensure the money is paid into the account of the merchant and not retained by institutions or generally mixed with their own funds. I will explain, when the acquirer processes card transactions and sends clearing files to Payment Schemes for settlement – it receives funds back into a separate settlement account which is purely for the purpose of holding these merchant funds ready for us to send them to the merchants. The money does not go into a corporate bank account of acquirer where it can spend it on say salaries or expenses – hence the settlement funds are segregated – this is a rule of Payment Schemes and Regulators to protect merchant funds.
PLUS: What payment solutions are in greatest demand right now and which of those will continue to grow in demand when the pandemic is over? Was it dictated by the crisis or the tendency was already way before that?
A. Borsuk: Currently we record the greatest demand among clients for «all-in-one» integrated solutions when a POS-terminal is integrated into cash register software. It saves up the space on the counter due to the lack of the need for a standalone POS-terminal and reduces the number of mistakes that may be made when a merchant employee manually inputs the purchase amount. In our opinion, there will still be a niche in the market for a variety of acquiring solutions, however the preference will be given to the cheapest and fastest solutions due to the lack of fund from the business for expensive equipment and the intention to start operating as soon as possible, since the SMEs margin of safety is small and every day affects the chances of its survival and further development. Many enterprises before the pandemic did not have a proper understanding whether it was possible to operate effectively in the online format. With the start of the self-isolation regime, not only merchants, but also customers, unexpectedly for themselves, became ready to consume products and services online. Those who have not used online services before have now been forced to switch to this format of consumption and have learnt the convenience of delivery, online shopping, and the possibility of online education. Now we can expect that many retailers will close their stores, or at least reduce the number of points of sale, and this trend will continue to develop after the pandemic. Following the market trends, UCS is also actively developing in the digital environment. In early 2020 we updated the Company's website and some time ago launched the corporate business accounts on social networks.
Now we are witnessing a truly unique times when external negative factors have contributed to the powerful development of the digital industry. We did not think that we would step so quickly into a fully digital society, the coronavirus became a booster in the transition of business to a digital environment.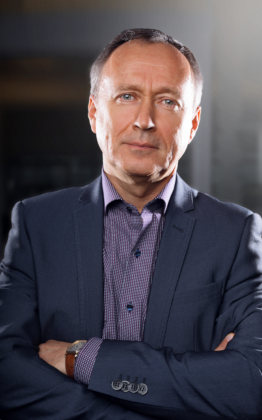 Do you record an increase in card fraud because of the crisis and the fact that many banking representatives have approved the use of expired cards in connection with the pandemic? How does UCS manage the situation? This question we address to Alexander Kuznetsov, Deputy General Manager, Head of Operations, UCS.
A. Kuznetsov: First of all, I'll make it clear that by far not all of the banks have approved the continued use of their expired cards. This is due to an individual risks management assessment against the received convenience of each credit institution, as well as the fact that banks continue to issue cards and deliver them to their clients by courier services despite the restrictions. In particular, the Personalization Center of our Company continues to operate as usual.
As for fraudulent transactions, our monitoring system did not detect such kind of attempts in the acquiring network. On the issuing side, we see a slight increase in distributed attack attempts when a card number is "guessed" by a hacking software, however, we prevent it using advanced settings in accordance with the recommendations of the payment systems and quickly block the detected "card number punching points" (mainly foreign ones) both on our side and on the payment systems side which are notified by us about such cases.
We have not recorded a single successful case of a fraudulent transaction with cards with an expired validity period during the pandemic and will make every effort possible to prevent them from happening in the future.
You can find the article at https://plusworld.ru/lr/equairing/